5/18/2018 12:00:00 AM
Fun & frolic at PMHT kids care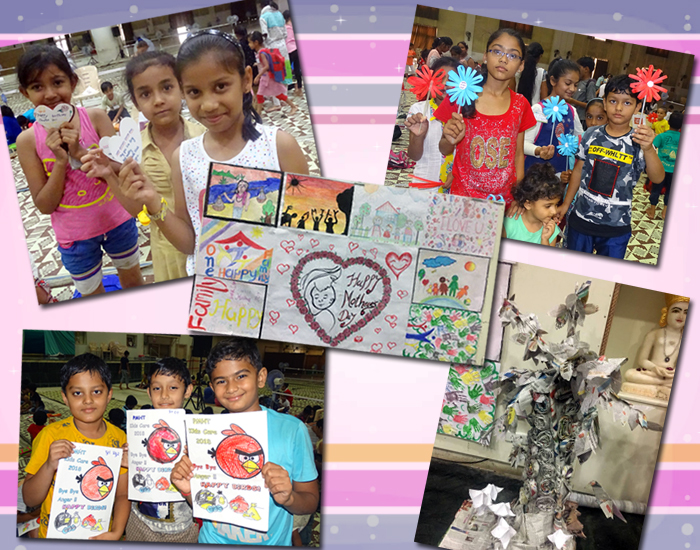 While parents enjoyed the splendid satsangs, we kids, from all over India, didn't fall behind on enjoyment.
On the first day, we gave our 'heart'felt wishes to Pujya Shree Deepakbhai on his 66th Birthday.
Have you ever tried making a paper garland for our Lord Simandhar Swami? We sure did.
How can games not be on our agenda! 2 hours of games and still no one was tired!
JJ 111 is around the corner, we colored the invitation cards with zeal and zest!
The third day was all about bidding farewell to anger – now we are all Happy birds.Being happy is easy and adjustments are a piece of cake. We crossed all the hurdles at the Store of Happiness in just 20 minutes!
Each one of us has a talent hidden inside – we displayed our super powers on stage! Whether 4 or 14 , talent is in every age !
We made Mother's day flowers to give to Niruma and Mom. And the last activity was all about making our own puppets!
Oh what fun we had! We can't wait for next year … when will we get to have 5 more days of fun and friends!