10/21/2015 12:59:00 AM
The story of my lucky day
Today was a big day!
I was finally going to meet my favorite Deepak dada.
And, I was lucky as I got a chance to sit so close to him, right there on his lap.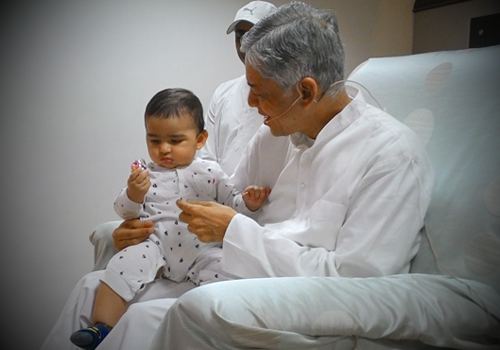 The chocolate prasad I received from him was sweeter
than all the sweets I have eaten so far.
Ahh! I felt so free and so happy!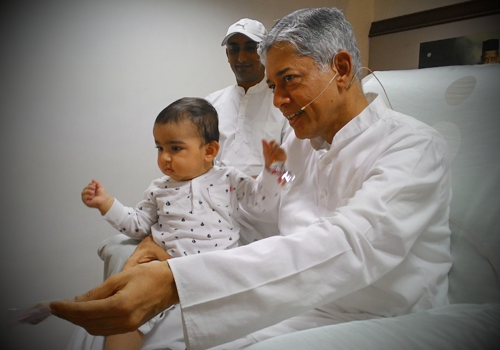 Pujyashree, I promise you, I won't fall into the trap of greed
and anger-pride in this life again.
Bless me for it!