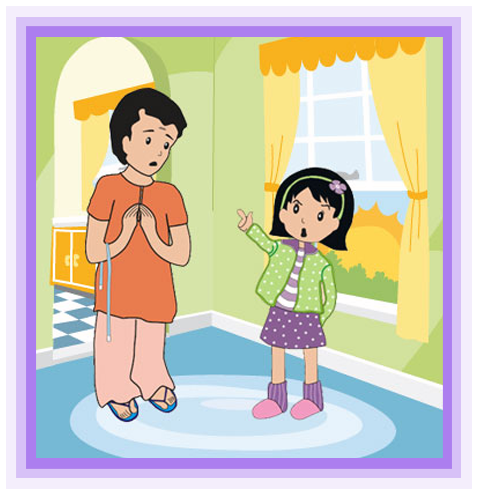 Today is Tanvi's birthday. She has planned a party for the evening. Her invitees include all her friends along with the guests. Her excitement is boundless since morning. She has also ordered a special dress for the party. Maganbhai, the tailor, is supposed to deliver it at 4:00 P.M. today. Tanvi is looking forward to it. She has been waiting anxiously for 4 o'clock in the evening.
At last the tailor arrived. Tanvi grabbed the dress from his hands and ran to try it on. But the dress was too short and too fitted. Tanvi was furious with Maganbhai. Maganbhai even apologised for his mistake but now nothing could be done. Tanvi's mood got spoilt. She stomped into her room and lay on the bed, crying. It was already time for the party to begin. Her Mother asked her to put on another dress and get ready for the party, but Tanvi exploded on her,saying," I don't want to hold a party. I will not come out of my room, so send everyone back home." saying this she started crying. That was when her best friend, Ankita, arrived. She entered Tanvi's place singing, "Happy Birthday, dear Tanvi". Hearing Ankita's voice, Tanvi sat up in bed. She wiped her face quickly as she heard Ankita screaming out,"Where are you, Tanvi?" "Coming, just getting dressed", Tanvi replied and hopped out of bed and started getting ready, putting on another dress.
Within 10 minutes, she was all dressed up and she came out of her room. By then,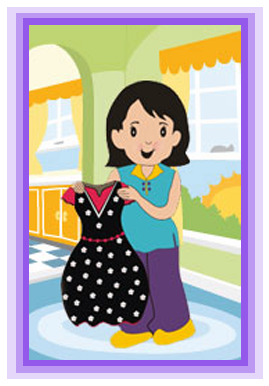 the other guests and her friends had also arrived. On seeing Tanvi, they sang birthday wishes in unison. Tanvi then cut the cake. Her guests and friends presented her with gifts, wishing her once again. Then a variety of games were played. Everybody enjoyed playing the games. Then followed dinner and lastly ice-cream. The party ended on this note and everyone thanked Tanvi and left.
When all the guests had left, Tanvi opened all the presents which contained things that she liked and desired. This made her feel elated.
Soon Tanvi was very tired so she decided to go to bed. While changing her cloths, the thought occurred to her that she had enjoyed the party immensely. So she was glad that the party had not been cancelled on account of her new birthday dress. On the contrary, people had praised the other dress that she had worn. She realized that she had unnecessarily made a big issue over her dress. This, in turn had made both her as well as her mother unhappy. That day onwards she learnt to let go with things as they are and adjust as per circumstances. And not to sulk or be stubborn.       
So friends, when things don't go our way, are we at a loss? No, we can still adjust and win over it.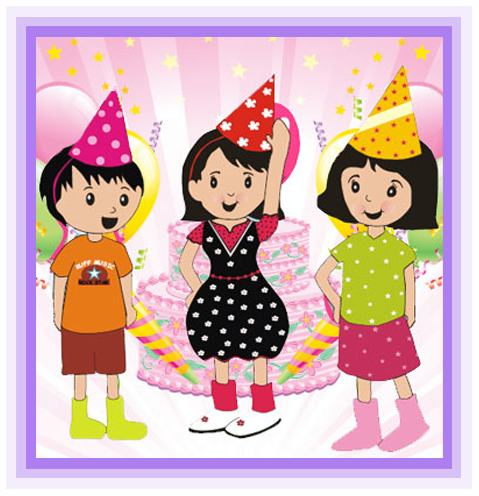 Related Links-
Article on  Adjust Everywhere
Magazine : Adjust Everywhere
Experiment Corner: To be happy, adjust everywhere
Video: Adjust Everywhere & Avoid Clashes
Video: Adjustments during meals