Have you ever felt excitement, fear, and happiness simultaneously? I have. Fear is my companion most of the time, but excitement and happiness rarely peek in. And that day, I had a very special reason to feel all these emotions together.  
Mom and Dad announced that we would be moving to our new home on Ganesh Chaturthi. A new home could mean a whole lot of new things. But to me, it meant a separate individual room with my favorite colors all around, just to myself. What more could I ask for? Except that, why should such an exciting event clash with my mid-term exams that happened to be just a week after Ganesh Chaturthi? How would I be able to enjoy the celebration with the fear of exams hovering?  
The day turned out to be as uneventful as I had expected. After the Ganesh-pooja, while the guests were having fun and food, I was quietly sitting in a corner by myself thinking about my upcoming exams. Just then the extremely pleasant idol of Lord Ganesha standing in the middle of our  living room drew me towards Him.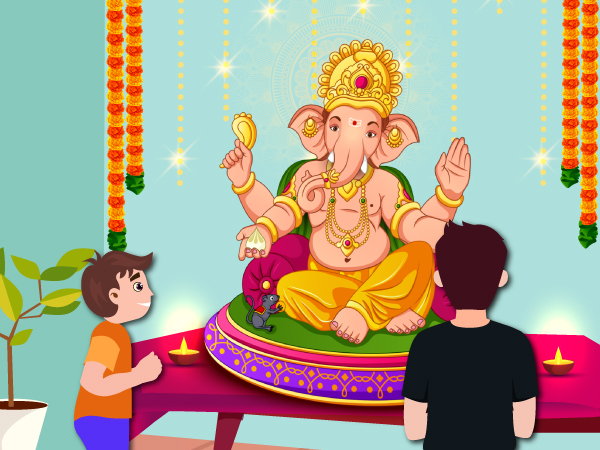 I was stunned, "How could someone read my thoughts so clearly!"
I looked back to find my elder cousin Abhishek-bhaiya standing right there behind me looking at Ganesha with his hands folded.
"What would you ask him, if He did appear?" Bhaiya asked me, without looking at me.
Well, I didn't have to think long to answer this question.
"My exams are coming up and I am really scared. I would pray to Him that my exams go well," I replied, secretly hoping that Lord Ganesha is actually listening to my prayer.
"That's one wasted prayer!" Bhaiya smirked. "What do you mean?" I was slightly agitated.
"It means that you are sending your application to the wrong place. It is as if you are applying for an engineering degree at a medical college. How will your application ever be granted?" Bhaiya was talking in a language that only he could understand.
He tried to explain, "Ganesha is the Lord of 'intellect.'" But I immediately interrupted him, "What does that mean?"
"Sometimes people face only a few difficulties in a month. But they live in constant fear every day. That is because of the wrong 'intellect.' Worshipping Lord Ganesha converts wrong intellect to right, gives you positivity, and helps you solve problems." Bhaiya replied.
Though I didn't understand the meaning of 'intellect' completely, I understood that worshipping Lord Ganesha would give me some kind of understanding that could make my fear vanish. I wanted to know more.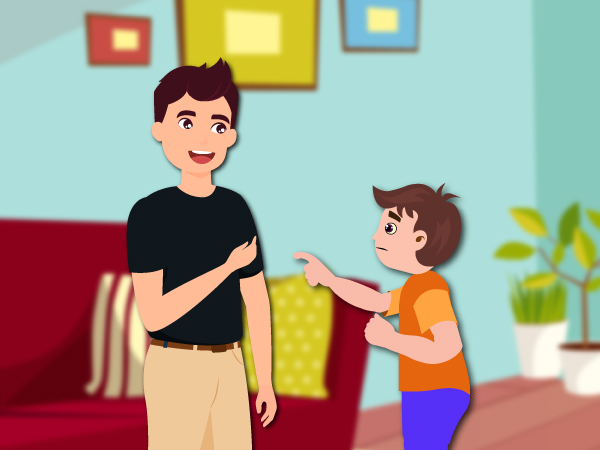 "Why would you ask Lord Ganesha to make your exams go well? If you are devoid of unnecessary fear, then you'd naturally be able to study well and fare well in your exams. So, should you not actually worship him so that you develop a positive attitude which will make your fear go away?" Bhaiya asked.  
What Bhaiya said, made so much sense to me. I couldn't agree with him more. 
"Lord Ganesha represents wisdom. There was hardly any problem in this world that Lord Ganesha couldn't solve with his positive intellect. And that is why we always place him first when we venture on 'new beginnings.'" Bhaiya elaborated further
"And that is why we worshipped him today before beginning our life in a new home," I was glad to understand the reason.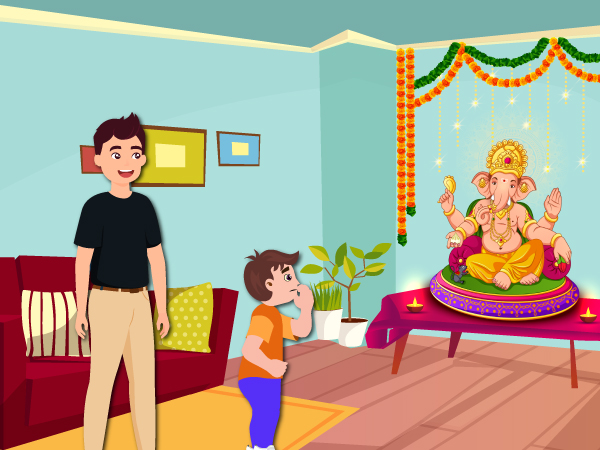 "Exactly," Bhaiya smiled. And I smiled back, ready for my 'New Beginnings.'