Happy New Year Friends! Was there something that you wanted to change about yourself last year? Was it a case of not retaliating when others hurt you? Or being happy no matter what the circumstance? Have you decided what this is going to be? Read on to find out if this is a resolution worth taking…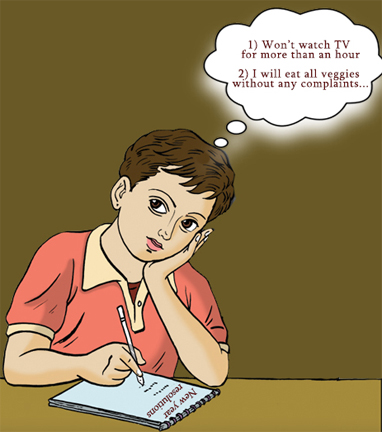 The resolution…
Let us explore a new concept called the Store of Happiness. Think of this as a shop that only has happiness to give to others. Now this shop will not have material things, but will have ways in which you can make others happy. Also, you will not receive any money in exchange for this happiness given to others, but the reward will be the feeling of happiness for yourself.
How to achieve this goal?
Every morning, let us resolve to give happiness in some form or other to whomever we come across.
Let us understand some examples of the types of things we need to have in our Store of Happiness:
• Listening to your parents and siblings
• Helping your classmates with lessons they do not understand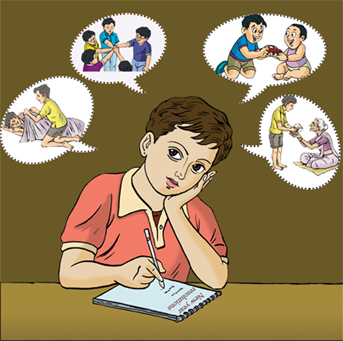 • Sharing your games and toys with your friends
• Not starting quarrels with your friends
• Feeding hungry people
• Taking care of somebody who is ill   
The result of this resolution: 

• A person who gives others happiness will go to Dev Gati (the realm of celestial beings) and will become superhuman.
• Your chit becomes pure and this leads to an increase in concentration power. By giving unhappiness to others, the chit become impure making it difficult to remember what you have studied and forgetting to do work that has been assigned to you.
Param Pujya Dadashri has always said, 'Whatever goods we sell in our shop, we never need to go and purchase those from elsewhere.' Based on this, if we were to open a Store of Happiness, we will never fall short of happiness in our life. If you have given happiness to others, you will definitely get happiness. The natural law of the world is that if you give your own fruits to others, nature will take care of you. With that in mind, if you bestow happiness upon others, happiness will automatically come your way.
So, let's make our new year resolution to open a Store of Happiness and make sure that everyone around us is always happy!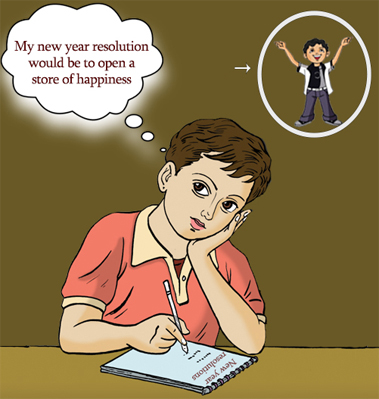 Related Links:
Moral story- Sharing happiness with others