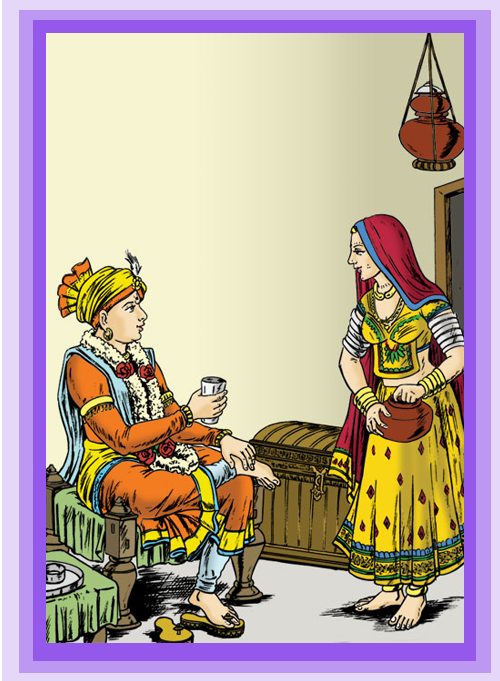 Bhagwan Swaminarayan also known as Swami Sahajanand paid a ceremonious visit to a devotee's house. The devotee was an ardent worshipper. She had prepared a full meal for Swamiji with utmost devotion.
She fed Swami. Then this simple hearted lady, with greatest devotion asked Swami, "Swamiji! May I bring you some milk now?" Even though Swamiji had no desire to have milk, just so as not to hurt her feelings, he agreed to the request.
The worshipper, maddened by her devotion, brought the earthen pot of buttermilk instead of milk and served Swamiji glasses of buttermilk two to three times.
Upon drinking each glass Swamiji said, "You have made such nice milk that I feel like drinking it all the time."
If the lady realized that she was making the mistake of serving buttermilk instead of milk, then she would feel extremely hurt. In order to prevent this from happening, Swamiji continued the act. The lady was very delighted.
After bidding farewell to Swamiji, when the lady realized her mistake, she immediately ran to where Swamiji was staying, to ask for forgiveness.
Swami told her lovingly, "Sister! You served me buttermilk with so much affection that it truly tasted sweeter than milk to me."
What an amazing care has been taken to ensure that the other person does not feel hurt even to the slightest extent!